Companioning the Dying
Ann is a trained death doula.  Just as a birth doula supports a mother and baby during the transition into life, a death doula supports the dying person and their loved ones during the transition out of life.  She can help plan for the physical, emotional and spiritual aspects of the end of life experience and make sure those desires are being honored.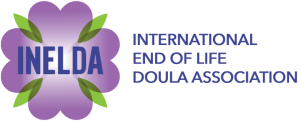 As a death doula, Ann can assist you with life review.  This may lead to a legacy project, such as final letters, a memory box or an audio or video recording. While a death doula's services are often not employed until the final weeks or days of life, those interested in approaching death from a more conscious and curious point of view may also employ the services of a death doula for help in summing up their lives and planning for the end of days.
Ann is a member of the International End of Life Doula Association https://www.inelda.org and subscribes to its code of ethics regarding self-determination, confidentiality and privacy.
Facilitation / Mediation
Ann's first career was as an attorney.  She practiced forestry law for over four decades, during which time she became adept as explaining difficult concepts in everyday language and bringing parties opposed to one another's points of view together to work toward common objectives. She brings that skill to the task of helping families and loved ones come together to support one another before, during and after a death.  Simply put, she specializes in difficult conversations.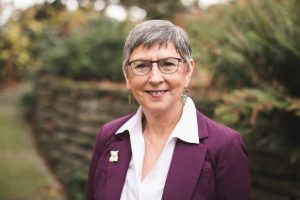 While a practicing attorney, Ann advised many families on how to create a lasting legacy, including the creation of legal documents to assure that life desires are fulfilled after death.  No longer a practicing attorney, she continues to belong the Elder Law Section of the Washington State Bar Association.  She stays abreast of developments in the field of elder law and maintains close ties with lawyers skilled in this area of the law.
Advocacy
Advocating for her clients has been a central skill of Ann's professional life.  She is adept at helping identify needs and desires and both helping her clients speak for themselves and, when needed, speaking on their behalf.  Whether it is assuring that health care providers listen and respond appropriately, securing the necessary information to make informed decisions, navigating the intricacies of changing living circumstances or simply making sure people are listening to you, Ann has a deep belief in your right to self-determination and will advocate for you.
Vigil
The last hours of life are a sacred mystery. Many of us fear dying alone, but may not have loved ones nearby.  We may feel that being present at death is too much to ask of family or friends. Faced with the imminent death of a loved one, many of us feel inadequate to the task and fearful of the unknowns of the last hours.  Having a compassionate companion at this time can be a great comfort.  Ann has been privileged to attend the deaths of relatives, close friends and clients. She has been trained in vigiling by the Sacred Dying Foundation. http://www.sacreddying.org/
She considers bearing witness to the passing of a life a sacred honor.
Spiritual Support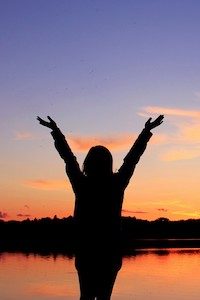 For many of us, the last days on earth are a time of reflection and deepening spiritual understanding and connection.  As a Practitioner licensed by the Centers for Spiritual Living, Ann honors all spiritual paths.  She supports the dying and their loved ones in creating a sacred space for the passage out of this life and in the creation of rituals that bring comfort and honor your traditions.